Playwrights need
Page 73.
Page 73 discovers the best new voices of the American theatre and gives them the support they need. The Campaign for Page 73 will raise $2 million to do what we do even better and continue to make a massive impact on the new canon of American theatre.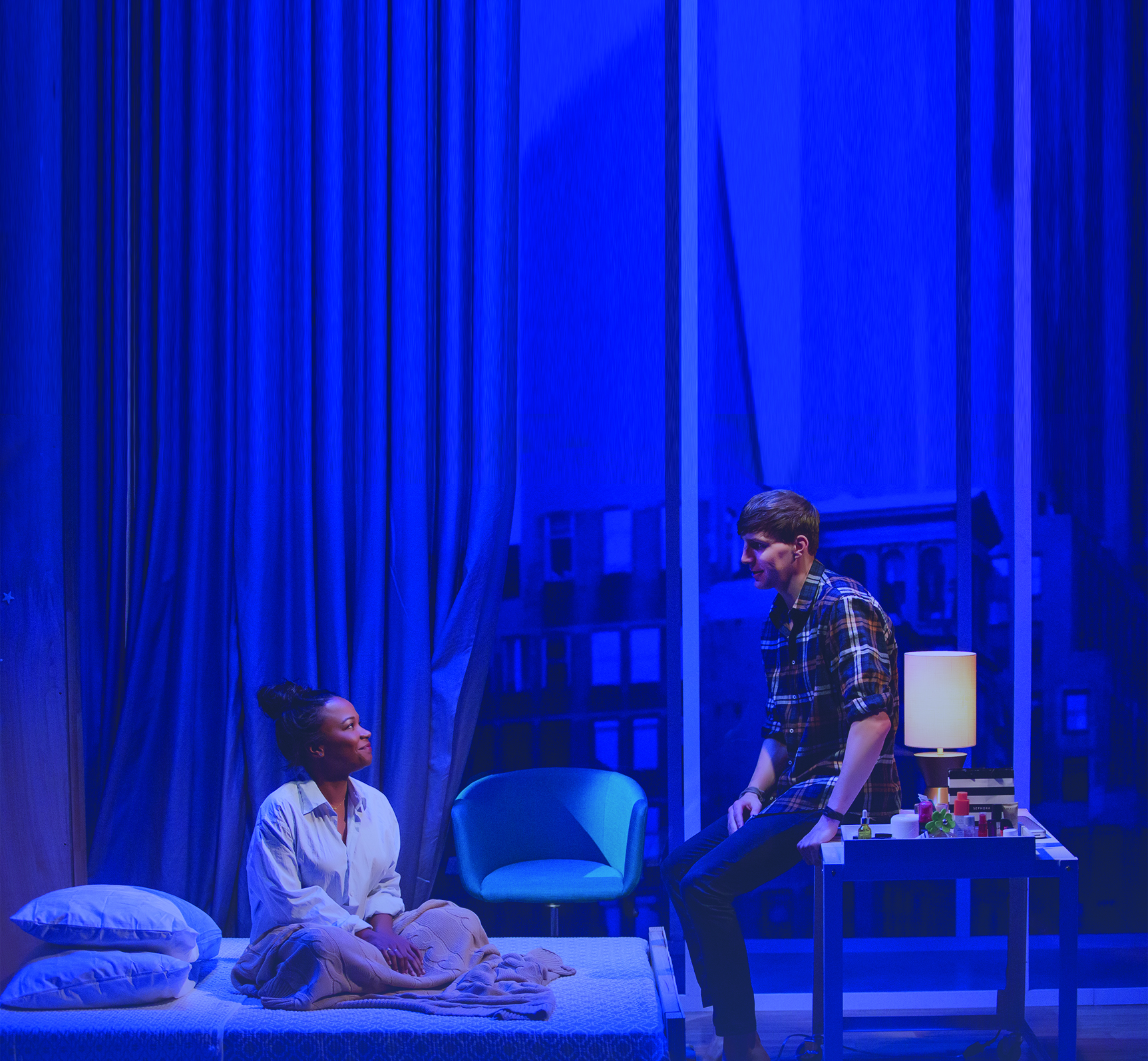 Playwrights need a launchpad.
For twenty years we've honed our expertise in identifying and holistically supporting the most talented playwrights. We're known as the go-to career launchpad for playwrights who go on to be defining voices in contemporary culture.
"Once Page 73 produced one of my plays, suddenly I wasn't an unproduced playwright anymore—and that was a really big deal. This unspoken thing happened—suddenly it was OK to put my plays into full production."
—SAMUEL D. HUNTER
2009 Summer Residency
2010 Page 73 world premiere of Jack's Precious Moment
2014 Macarthur "genius" grant recipient
Page 73 playwrights have gone on to win the Pulitzer Prize, the MacArthur "Genius" Grant, the Guggenheim Fellowship, Tow Foundation Playwright Residency, The New York Times Outstanding Playwright Award, as well as Tony nominations and wins at the Obie, Lortel, and Drama Desk Awards.
Playwrights need momentum.
We're strategically growing and strengthening our organization to increase our impact on the talented playwrights who will need us for years to come. We are raising $2 million to support the following three funds.
New York Productions Fund
 
$1,100,000
We'll produce two full productions each season, independently. Our personal touch will best serve every Page 73 playwright while heightening our visibility in the field.
Amplified Capacity Fund

$400,000
We're building a mature artistic and administrative staff capacity to robustly support our playwrights' work.
Strategic Reserve Fund

$500,000
With Board-managed funds on reserve, we will have the rare flexibility to take advantage of opportunities for the organization and our playwrights as they arise.
Playwrights need us.
Together, let's celebrate all that our playwrights have accomplished in Page 73's first twenty years.
To learn more, contact Director of Development Rebecca Yaggy at rebecca@page73.org.
Page 73 is extremely grateful for the generosity of the following campaign supporters:
Gifts of $250,000 = Carson & Joseph Gleberman*
Gifts of $100,000 - $249,999 = Gaily & John Beinecke, The Howard Gilman Foundation*
Gifts of $50,000 - $99,999 = Anonymous, Emma A. Sheafer Charitable Trust, The Ambrose Monell Foundation, David & Mary Lee Jones
Gifts of $10,000 - $49,999 = Anonymous, Gavin Berger, Allison M. Blinken, Maggie & Don Buchwald, Don Katz & Leslie Larson, Martha Mortenson, Joseph Persky, Asher Richelli & Daniel Swee, Maxine G. Sleeper, Amanda Woods & Eric Wasserstrom
Gifts of $5,000 - $9,999 = Dale Cendali & Francis Fitzpatrick, Emily Feinstein & Eric Olney, Liz Jones & David Kausch, Jennifer Kranz & Andrew Wilson, Dan LeFranc, Pat & Chuck Walkup, Rachel Rucker-Schmidt & Jason Schmidt, Jeremy T. Smith, Kimberly Sogioka & Joshua Buhler, Lisa Van Curen & John Lombardi
Gifts up to $4,999 = Anonymous Donor, Steve Billick & D. Bruce Yolton, Jonathan Busky & Galen Sherwin, Elizabeth Cooke & Reynold Levy, Kenneth Lin, Michael Fascitelli & Beth Cogan, Qusai Hammouri,Karen Kolbert, David & Rory Jones, Charles Kilbourne, Jean Kim & Nick Smart, Karen Kolbert, Kenneth Lin, Thomas G. & Andrea Mendell, Doreen Oliver, Ruth Perlman, Pamela Ryckman, Cori Thomas, Daphne Uviller & Sacha Spector
*Special thanks to Carson & Joseph Gleberman and the Howard Gilman Foundation for generously matching donations dollar for dollar up to $250,000!